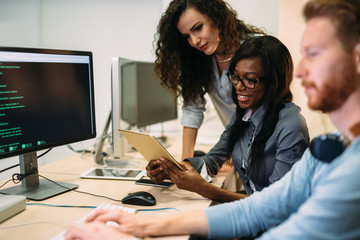 About Kenny Natiss
Kenny Natiss is an IT expert with years of experience within the industry. Kenny graduated from University of Michigan- Stephen M. Ross School of Business in 1988 with a BBA in Finance which provided foundational knowledge and experience that he would draw from in his professional career. Kenny's specialties include back office and trade processing systems, and compliance systems and he is continuously working towards building his acumen and expanding on his areas of expertise. Kenny's career has featured experience in a wide range of capacities within the industry including administrative experience as the CTO of Miller Tabak Roberts Securities, LLC, and Miller Tabak & Co, where he was responsible for maintaining the organizations' strategic visions as they pertained to their technological needs and research and development. Kenny Natiss also served as the President of Innovative Software Designs for over two decades.
Kenny Natiss is currently the owner and operator of the LCO Group, Inc., notably one of New York city's top IT support firms and service providers. The LCO Group assists companies through cost effective, innovative methods to manage information technology infrastructure. For over two decades, the organization has expanded to hire over 30 local, experienced, and certified engineers to offer unrivaled support to businesses within New York and the tri-state area. A few of the LCO Group's services include security services, virtual CTO, disaster recover, mobility, programming services, PCI and EMV compliance, NIST compliance, and cloud solutions. The organization's services also include more than streamlined IT services, and the LCO Group serves as a vital IT resource for real estate, legal, financial sectors, and small/mid-sized businesses in the greater NY area. Since its founding, the LCO Group has built partnerships with a wide range of tech leaders such as IBM Corporation, Cisco, Apple Inc., Microsoft, Broadview Networks, Symantec, and VMWare.
Throughout Kenny Natiss's experience in the information technology industry, he has been recognized for the innovative approach that he takes to his work. Colleagues speak to Kenny's keen eye for detail, ability to discover ways businesses can improve their vital processes through proper IT solutions, and passion for heling others determine how IT can increase the health and viability of an organization. As an administrator, Kenny is positively regarded for his interest in investing into his workforce while empowering teams to make strong professional decisions that will solidify their future within the industry.
Kenny Natiss Explores Characteristics of Successful IT Professionals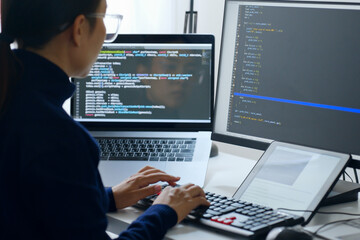 Many individuals who are interested in learning more about IT as a career path want to know what distinguishing characteristics separate the most successful IT professionals from others within their space. While Kenny Natiss maintains that most can learn the basics of the field and build fruitful careers, he speaks to how there are a variety of characteristics that best prepare new professionals for the rigors of a career in IT. Here, Kenny Natiss explores a few of the top characteristics that define successful IT professionals.
Adaptability
Adaptability is one of the most important characteristics for IT professionals to have, according to Kenny Natiss, for a wide range of reasons. For example, professionals must be adaptable because IT is a career path where many things can change quickly throughout the workday. Obstacles such as drive failures, email server crashes, or important files being deleted occur frequently and are grounds for a company to need an IT professional. Adaptability is also needed from a flexibility standpoint as an issue that warrants the IT department being called can occur at any hour of the day, during the weekend, or even a holiday. On a macro level, adaptability is vital because standards, best practices, and processes can change frequently as new technology, data, and information drives evolution within the space. It professionals need to keep up with these changes to be successful.
Communication Skills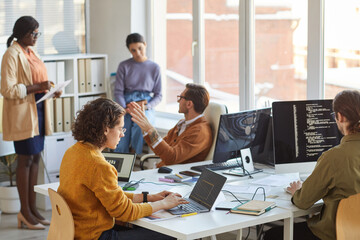 Communication skills are crucial in nearly every industry, with IT standing as no exception. IT departments need to ensure that effective communication channels are in place for teams to be successful. Professionals will regularly need to communicate IT principles to management, different departments, stakeholders, etc. who do not have formal education or experience with information technologies. To this point, explaining these core concepts accessibly is important for others to be able to completely grasp what IT professionals are explaining. Communication skills also factor into the career in terms of listening as well. Support teams will need to be able to decipher issues experienced by users through listening and deciphering issues through translating their descriptions into tech language for the IT department.
Willingness to Learn
Because of the speed in which technology and best practices are developed, IT professionals must remain students of their industry and be interested in learning the skills required to stay ahead of the game. It is impossible for an individual interested in a career in IT to have all of the knowledge that they will need throughout their tenure when they first start out. Proper education is just one part of the equation, and professionals will need experience to fully round out their acumen. The most successful IT employees recognize this fact and work towards being more coachable by practicing humility and asking for help. Kenny Natiss notes that, typically, IT professionals will need to renew certifications every two or three years, necessitating that they are aware of emerging technologies and how they impact their essential job duties.
Looking for More Information from Kenny Natiss?
Kenny Natiss maintains that experts within industry have the responsibility to contribute to key conversations and the accessibility of important resources within their spaces. He recognizes that the world of IT is expansive and that individuals can benefit from a more wholistic knowledge of the industry, its processes, best practices, and solutions it offers to organizations for both personal and professional reasons. To this point, Kenny Natiss hopes to update this website with a collection of resources that will help others grow their knowledge of the field and all that it offers. Expect contributions from Kenny to provide insights into IT career paths, recent developments driving innovation within the space, and more.